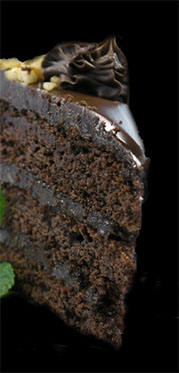 Whole cakes, pies and desserts are available for purchase at the Cafe.
At the Reedville Cafe our desserts are handmade using the finest ingredients to deliver quality you can taste. Our dessert chef, Faun Hosey, first learned her craft over twenty-five years ago in Portland at Papa Haydn's. She further honed her skills in her home bakery, supplying several coffee shops and restaurants in Hillsboro, including the Reedville Cafe. In 1992 Faun joined the staff of Reedville Cafe and has prepared all of our desserts since then.
We are proud of the quality we offer at Reedville Cafe, and hope that you will enjoy every last bite!
Our Dessert Menu (pdf)